This Month at Change Is Ours,
We are presenting an art showcase titled, "Humans In Need," which highlights South Florida's homeless, mentally ill, and immigrant communities, featuring pieces from local artists Natalie Lange and Cristian Rivera.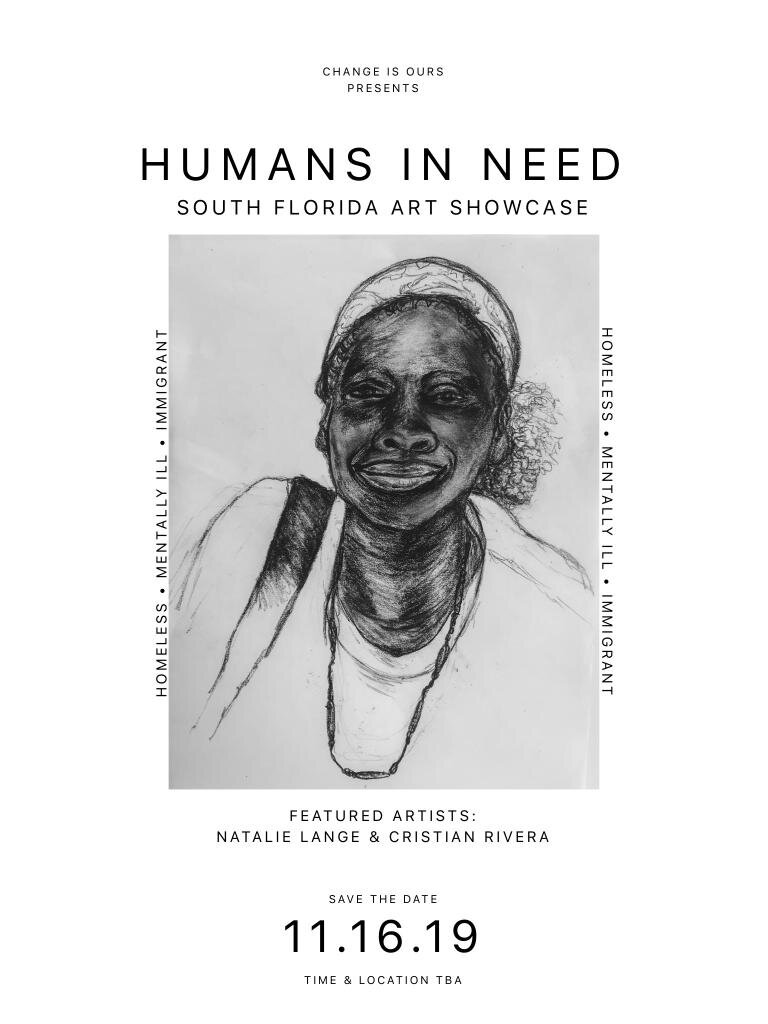 Change Is Ours Humans In Need South Florida Art Showcase!
Bring your family and friends to highlight South Florida most marginalized communities through artwork. Save the date for Wednesday November 16 and location to be announced!
Thank YOU Community Leaders!
Through our fundraising and donation drive, Change Is Ours in collaboration with other local organizations was able to raise over $350 for Dorian Relief efforts and provide necessities for those affected by Hurricane Dorian. Thank YOU!
Stay tuned for more community relief efforts!
Student LEADERSHIP WORKSHOPS
Become one of many schools to experience our High School Leadership Workshop initiative where we bring a new way of learning to YOUR school! Through relevant topics and local entrepreneurs, Change Is Ours has created an opportunity for students and young adults to find the leader within.
should we come to your school?